SEPT 02, 2022
CFI Chicago Conference 2022
CFI 2022 Conference Workshops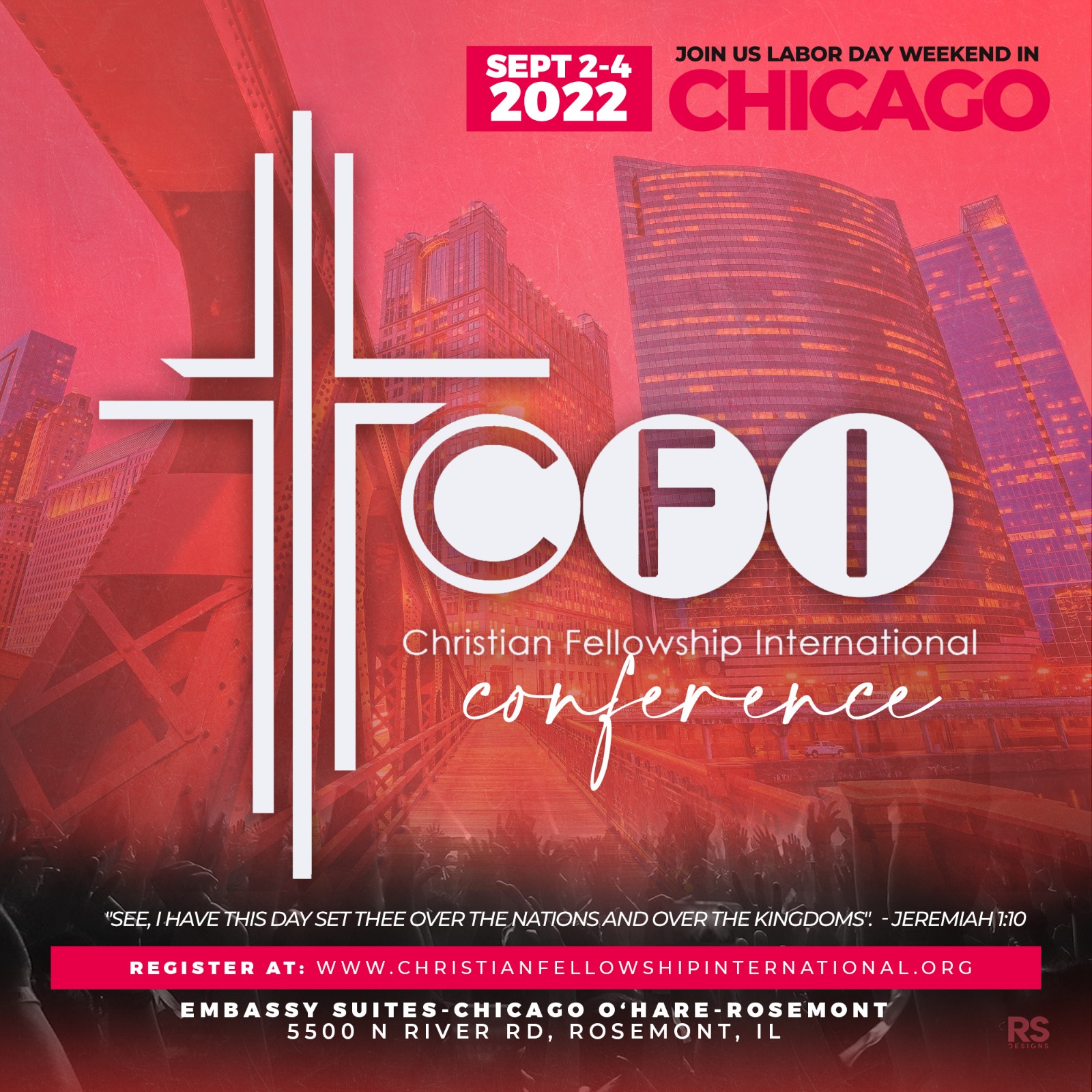 The CFI 2022 workshops are designed to address our communities' challenges in family dynamics, relationships, health and wellness promotion, and finance and wealth building. The workshops will have the following learning outcomes:
Workshop Learning Outcomes
Learn at least two new strategies on how to deal with the complex topics in a safe place.
Attendees will obtain both a biblical and an expert viewpoint on each subject matter discussed in the group.
Attendees will obtain increased Biblical foundations about money, family, relationships, and wellness.
Attendees will be able to understand the theme of the conference in relation to the workshop attended.
Family Dynamics Workshop
A family is a complex group that God gave us. It has always been God's idea that we are in groups. The dynamics differ per group. What we have in common is our Faith in Jesus Christ, and we are all foreigners raising families in a foreign land. Despite all these parities, we all have had a fair share of disparity in the dynamics of our homes. This workshop will engage you in an interactive dialogue to help each other on ways to close the gaps we have with our children. Do you ever feel helpless when explaining respect and culture to your American-born children? Do you ever feel like your family name will be erased? How about issues like lobola? How do we explain this to our children? What shall we do? How about the blended homes? How does it succeed for others? Let the Pastors and experts help us scramble these topics and analyze the Word of God's impact even in these complex issues. What would Jesus do with your family dynamic?
Meet our Presenters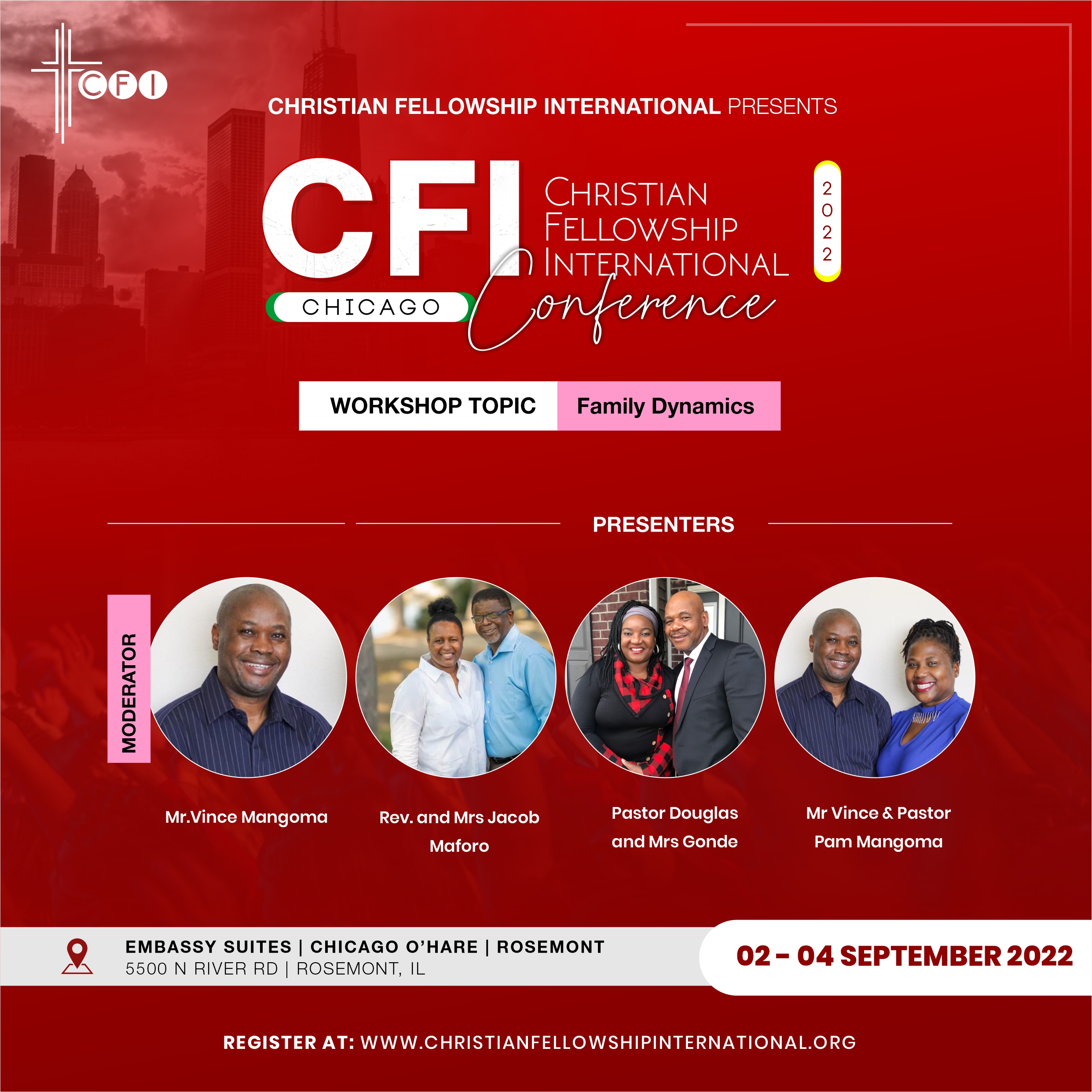 Health and Wellness Promotion Workshop
Global Health care is gravitating toward promoting health and wellness for all. Health and wellness are more than just avoiding the doctor. This includes your sleep hygiene, mental health, and even the aging process. The benefits of good health and wellness include but are not limited to reducing rates of death and disability and significantly reducing health care costs as well. The beautiful thing is God has a say in our health and well-being. Have you ever wondered how others cope with the aging process? Do you ever struggle with the idea of you dying one day? Come to this parent workshop and share ideas with others regarding these issues. The Pastors and experts will facilitate teachings to give us a healthy perspective on setting realistic goals to maintain your general wellbeing. Your body is the temple of the Holy Spirit. You are responsible for maintaining the temple in good working order.
Meet our Presenters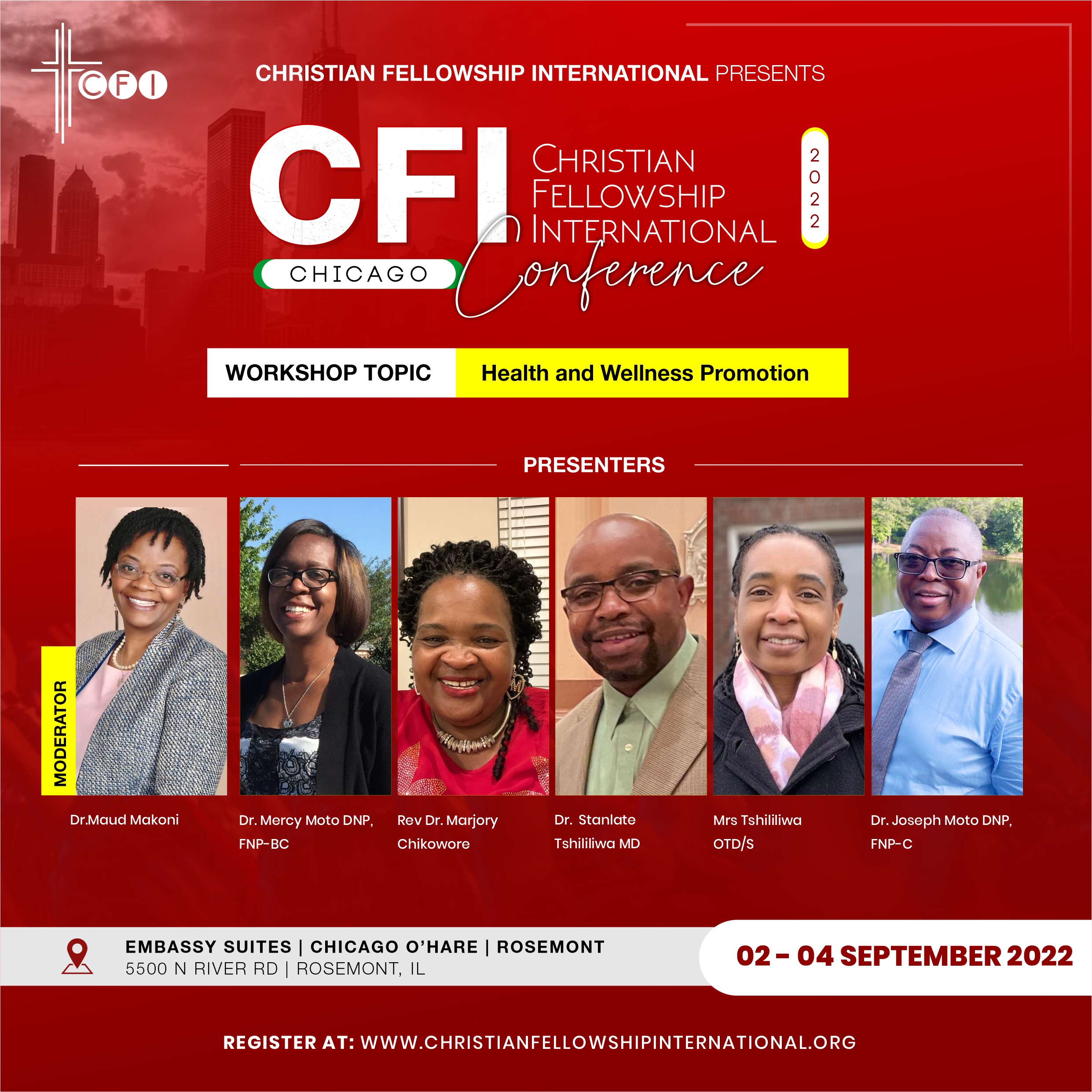 Finance and Wealth Building Workshop
Money is at the root of all evil, some will say. God never said that money was wrong or that being wealthy is a sin. When God is not at the center of our wallets, we go against some of the fundamental biblical principles. There is a direct relationship between your heart, your worship, and your wallet. This workshop is geared towards families. Our youth, however, will have similar conversations in a parallel session. In this broad topic, you can expect to learn about the expert and biblical viewpoints on:             
  Stewardship- Managing resources, including Time, Tithing, and giving.

   Wealth Building-including savings and investments 

  Planning for Retirement 
Meet our Presenters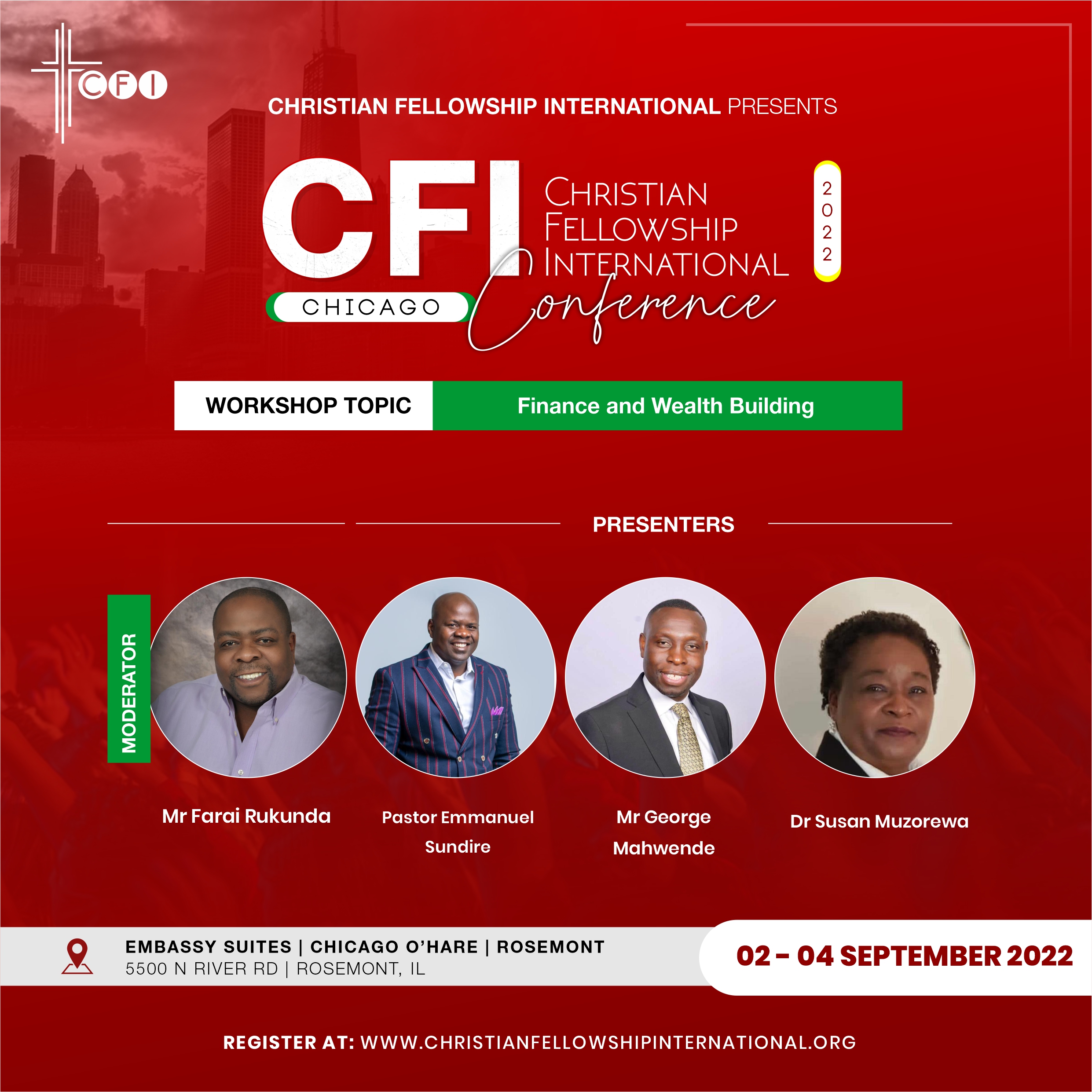 The educators and Pastors will provide an educational perspective where you will receive a  balanced viewpoint on these valuable topics. We have been exposed to the resources over the years but sometimes, what we need to understand is the Why? As believers. What is our Biblical responsibility in these areas of wealth? What can you do when you get back home? The speakers will provide you with the follow-up resources. When you get home, you can have similar conversations with your children. Please come and learn together with your fellow conference attendees.
Kingdom Relationships Workshop
Let your Kingdon come. The prayer goes. How do we have Kingdom relationships? The kingdom of God is a spiritual Dominion, not an earthly geopolitical realm. You can't touch it, but it's real. It resides inside of you; it's internal. Jesus' life is an example of being on earth but living as a citizen of heaven. The character of the Kingdom of God emanates from the character of the king himself, Jesus Christ. Relationships are complicated. What then does the Bible say about relationships? Be they marital, ministry, friendships, our work settings, and then, of course, your relationship with Christ. Do you desire to share space with like-minded people for a moment during the conference? This workshop will allow you to be with either single, divorced, widow/ers, or married people. You will have a chance to bring the unspoken challenges of your specific group to a safe place. How do you restart relationships, maintain and maybe refocus? How about toxic relationships? Come and let iron sharpen iron in this interactive group.
Meet our Presenters